Demonstrated interest is a way that colleges and universities can gauge how serious applicants are about attending their school. As top colleges receive more andmore applications,it has become more difficult for admissions committees to predict yield, or how many students will enroll. As a result, many schools seem to be placing more importance on applicants'demonstrated interestto ensure that they are offering admission to the students who are most likely to accept their offer. .
表现出兴趣是学院和大学衡量申请人对就读学校的认真程度的一种方式。随着顶尖大学收到越来越多的申请,招生委员会越来越难以预测产量或将招收多少学生。因此,许多学校似乎更加重视申请人表现出的兴趣,以确保他们向最有可能接受录取通知书的学生提供录取通知书。.
Not all schools consider demonstrated interest during the admissions process, and among schools that do consider it, the degree to which it is considered will vary. According to the National Association for College Admission Counseling's2019 admission report, 40 percent of schools surveyed considered student's demonstrated interest as moderately to considerably important. Here is a breakdown on the percentage of colleges attributing levels of importance to demonstrated interest in admission decisions:
并非所有学校在招生过程中都考虑表现出的兴趣,在考虑兴趣的学校中,考虑的程度会有所不同。根据全国大学入学咨询协会的2019年入学报告,40%的受访学校认为学生表现出的兴趣具有中等到相当重要的意义。以下是将重要性归因于对录取决定表现出兴趣的大学百分比的细分:
Considerable Importance: 16.1 percent
相当重要:16.1%
Moderate Importance: 23.9 percent
中等重要性:23.9%
Limited Importance: 23 percent有限重要性:23%
No Importance: 32.1 percent不重要:32.1%
How can I show colleges that I am interested?
我怎样才能向大学展示我感兴趣的?
Schools who factor demonstrated interest into their admissions process use it as a way to track how interested or dedicated a student is in attending that specific school. The ways you show demonstrated can vary based on your proximity to the school, financial limits, and other factors. Schools look for signs of serious interest in many ways, from campus visits, attending college fairs and virtual events, subscribing to school emails, and more.
在招生过程中考虑表现出兴趣的学校将其用作跟踪学生对该特定学校的兴趣或奉献程度的一种方式。您展示的方式可能会因您与学校的距离、财务限制和其他因素而异。学校以多种方式寻找引起浓厚兴趣的迹象,从校园参观、参加大学博览会和虚拟活动、订阅学校电子邮件等等。
Each school has different actions they look for, so there is no specific way to show a school that you are interested. However, there are a few common actions you can take to make sure that the schools you love know you're into them. Here are the top seven ways to show colleges that you're interested.
每所学校都有他们寻找的不同行动,因此没有特定的方式来向学校表明您感兴趣。但是,您可以采取一些常见的措施来确保您喜欢的学校知道您喜欢它们。以下是向大学展示您感兴趣的七种方式。
1. "Follow" the school online1. 在线"关注"学校
Connecting with a school onsocial mediamay seem like it will do nothing to help you, but it is a great steppingstone for demonstrating interest. Following the school on social media will keep you informed on any important admissions updates and allow you to chat with the college in an informal way via replies and comments. And, on the off-chance the school looks at your social media page (most likely to happen if you link to it in your application), it's always a good idea to have a well-curated online-presence, including a good history of interaction with the school's social media page.
在社交媒体上与学校联系似乎对你没有任何帮助,但它是展示兴趣的一个很好的垫脚石。在社交媒体上关注学校将使您随时了解任何重要的招生更新,并允许您通过回复和评论以非正式的方式与学院聊天。而且,在学校查看您的社交媒体页面的情况下(如果您在申请中链接到它,很可能会发生这种情况),拥有精心策划的在线形象总是一个好主意,包括与学校社交媒体页面互动的良好历史。
In an article byU.S. News, certified educational planner and founder and co-owner of Score At The Top Learning Centers & Schools in Florida Judi Robinovitz notes that students can use social media to talk positively about experiences on school tours and other interactions. It can be a small way to show school who you are and highlight your interests and skills. A key tip highlighted by the U.S. News article is for students to "follow and thoughtfully interact with college social media accounts."
在《美国新闻》的一篇文章中,经过认证的教育规划师、佛罗里达州顶级学习中心和学校的创始人兼共同所有者朱迪·罗比诺维茨(Judi Robinovitz)指出,学生可以使用社交媒体积极谈论学校参观和其他互动的经历。这可能是向学校展示您是谁并突出您的兴趣和技能的一个小方法。《美国新闻与世界报道》文章强调的一个关键提示是让学生"关注大学社交媒体账户并深思熟虑地互动"。
2. Attend a college fair2. 参加大学博览会
Local events, likecollege fairs, are convenient ways to speak to an admissions representative, ask questions, and show that you are interested. If you attend a college fair, make sure to introduce yourself to the admissions representative and discuss your interest in the school. Afterward, you can follow up with an email to thank them, talk more, and ask any additional questions you have.
当地活动,如大学博览会,是与招生代表交谈、提出问题并表明您感兴趣的便捷方式。如果您参加大学博览会,请务必向招生代表介绍自己并讨论您对学校的兴趣。之后,您可以通过电子邮件跟进以感谢他们,多聊,并提出任何其他问题。
3. Email an admissions representative
3. 向招生代表发送电子邮件
Emailing an admissions representativeis a great option for students who are unable to attend a campus tour. An admissions representative is someone from the school who oversees applications, usually assigned regionally. In your email you can introduce yourself, express your enthusiasm about attending that school, ask any questions you have that can't be answered from information on the school's website.
对于无法参加校园参观的学生来说,向招生代表发送电子邮件是一个很好的选择。招生代表是来自学校的人,负责监督申请,通常是按地区分配的。在您的电子邮件中,您可以介绍自己,表达您对就读该学校的热情,提出您无法从学校网站上的信息中回答的任何问题。
The quickest way to find your "assigned" admissions representative is to Google search [college name] + "admissions representatives." That should lead you to a school page that lists admissions reps by region, state, and even counties and high schools. Find the rep assigned to where you live or attend high school, and send them a quick note to introduce yourself and tell them that you're very interested in the college they represent.
找到您的"指定"招生代表的最快方法是在谷歌上搜索[大学名称]+"招生代表"。这应该会引导您进入一个学校页面,该页面按地区、州甚至县和高中列出招生代表。找到分配到您居住或就读高中的代表,并向他们发送快速便条以介绍自己并告诉他们您对他们所代表的大学非常感兴趣。
4. Attend a Webinar4. 参加网络研讨会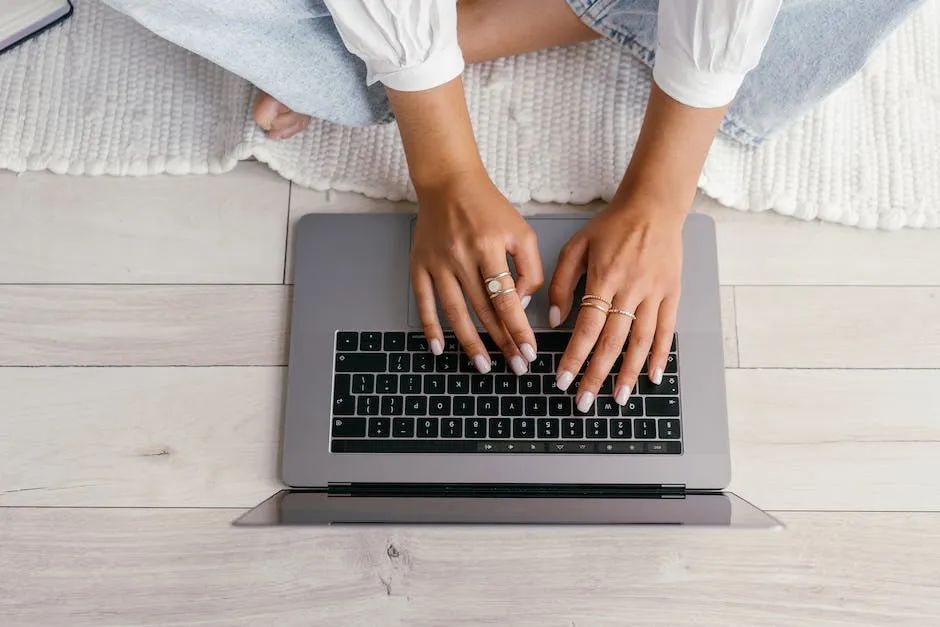 Webinar admissions events have become very popular in recent years and very easy to access. Students who attend a webinar are showing that, while they may not be able to visit campus, they are serious and enthusiastic about the school. Webinars are a great way for schools to track the eagerness of a student. In addition to getting "points" for attending an admissions webinar, you'll also be provided with important application information and have a chance to ask questions!
近年来,网络研讨会招生活动变得非常流行,并且非常容易访问。参加网络研讨会的学生表明,虽然他们可能无法参观校园,但他们对学校很认真和热情。网络研讨会是学校跟踪学生渴望的好方法。除了获得参加招生网络研讨会的"积分"外,您还将获得重要的申请信息,并有机会提出问题!
5. Go on a campus tour
5. 参观校园
A campus tour can be a great way to show your interest in a school. Along with the opportunity to see the school in-person, you'll also get a good idea of how you feel there – many people will visit campus and realize they can't see themselves as a student there! Before your campus trip, reach out to see if you can schedule an interview or a meeting with an admissions counselor. If you areunable to attend a campus tour, do not worry. Virtual tours are getting better and better, and as long as you demonstrate interest in other ways, not being able to visit in person won't be held against you.
校园参观是表达您对学校兴趣的好方法。除了有机会亲自参观学校外,您还将很好地了解您在那里的感受——许多人会参观校园并意识到他们无法将自己视为那里的学生!在校园旅行之前,请与我们联系,看看您是否可以安排面试或与招生顾问会面。如果您无法参加校园参观,请不要担心。虚拟旅游越来越好,只要您以其他方式表现出兴趣,无法亲自参观就不会对您不利。
Tip: If you do go on a campus tour, be sure to sign in so that your admissions representative knows you were there. And, if you find yourself on an unofficial tour, be sure tolet your admissions rep knowabout that as well!
提示:如果您确实参加了校园参观,请务必登录,以便您的招生代表知道您在那里。而且,如果您发现自己正在进行非官方旅行,请务必让您的招生代表也知道这一点!
6. Apply early6. 尽早申请
Applyingearly action or early decisionis one surefire way to show a school that they are your first choice. Early decision is binding, so by applying ED you are promising to enroll if you're accepted (and your financial package meets your needs). Although early action isn't binding, it is still a good indicator that you are serious about a specific school.

尽早采取行动或尽早做出决定是向学校表明他们是您的首选的一种可靠方法。早期决定具有约束力,因此通过申请ED,您承诺如果您被录取(并且您的经济状况满足您的需求),您将注册。虽然早期行动没有约束力,但它仍然是一个很好的指标,表明你对特定学校是认真的。
Collegesseem to be admittinga larger percentage of their incoming classes early because it cuts down on the guesswork the admissions committee has to do. If you have a clear first choice, consider applying early. And more and more schools are offering multiple opportunities to apply early. So if you don't get in during the Early Decision 1 cycle, you can always look into applying to another school Early Decision 2 or Early Action.
大学似乎提前录取了更大比例的新生课程,因为它减少了招生委员会必须做的猜测。如果您有明确的首选,请考虑尽早申请。越来越多的学校提供多种提前申请的机会。因此,如果您在早期决策 1 周期内没有进入,您可以随时考虑申请另一所学校的早期决策 2 或早期行动。
Applying early is one of the best ways to demonstrate your interest in a school. But whether you apply early or regular decision, there's one more very important thing to do to show schools how interested you are.
尽早申请是证明您对学校的兴趣的最佳方式之一。但是,无论您是提前申请还是定期申请,还有一件非常重要的事情要做,以向学校展示您的兴趣。
---
7. Nail the "Why X College" Essay


College applications almost always ask for applicants to submit anessay explaining WHYthey want to go to that specific school. This is often the part of the application that students struggle with the most, since it can be hard to craft an original and convincing essay for each school on your list. But don't rush this part of your application– it's important!
大学申请几乎总是要求申请人提交一篇文章,解释他们为什么想去那所特定的学校。这通常是学生最难解决的申请部分,因为很难为列表中的每所学校撰写一篇原创且令人信服的文章。但不要急于申请的这一部分——这很重要!
The good news is, if you've followed the steps above, you should have a whole list of reasons why you want to attend your top choice schools and specific examples to back them up. Mention your favorite part of the campus tour, your super-friendly and helpful admissions rep, and they way you sat and watched the sun set behind the library and could totally see yourself one joining the students tossing a frisbee on the lawn. Or, mention how impressed you were with the hockey rink/science labs/salad bar and how you can't wait to use them. The key is to show two things 1) you know specific and true things about the school and 2) what you know has helped you determine that this is a place you could be happy and productive.
好消息是,如果您遵循了上述步骤,您应该有一份完整的原因列表,列出您想就读首选学校的原因以及支持它们的具体示例。提到你最喜欢的校园之旅部分,你超级友好和乐于助人的招生代表,他们的方式你坐着看着图书馆后面的日落,完全可以看到自己加入学生在草坪上扔飞盘。或者,提及您对曲棍球场/科学实验室/沙拉吧的印象,以及您迫不及待地想使用它们。关键是要展示两件事:1)你知道关于学校的具体和真实的事情,2)你所知道的帮助你确定这是一个你可以快乐和富有成效的地方。
Because remember, colleges aren't just trying to see if you'llaccepttheir offer. They're hoping you'll stick around for a few years too.
因为请记住,大学不只是想看看你是否会接受他们的录取通知书。他们希望你也能坚持几年。
封面字体丨英文/数字字体Liberation Sans
贴纸 | YUANYANG图片菌
图片来源:STUDY GUIDE

文字 | Sam Jaquez |
翻译 | STUDYER AI